The Advisory Board for the Transparency Register takes initiatives to develop the Register and maintains recommendations for good lobbying.
The Advisory Board of the Transparency Register represents a wide variety of register users and consists of representatives of those subject to the reporting obligation, researchers, and authorities. The Advisory Board monitors the activities of the Transparency Register, takes initiatives to develop it, acts as an official cooperation body for stakeholders, and draws up and maintains recommendations for good lobbying.
The Advisory Board is appointed by the National Audit Office for a term of three years. In the 2023–2026 term, the Advisory Board is chaired by Tuomo Yli-Huttula.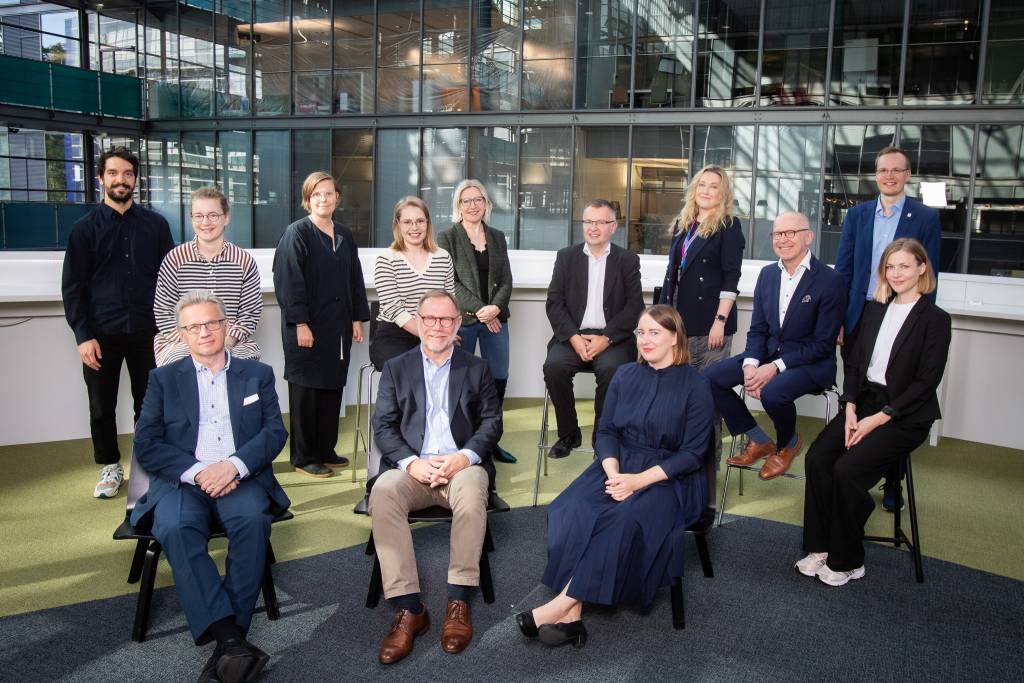 Members of the Advisory Board for the Transparency Register in the 2023–2026 term
Tuomo Yli-Huttula, Chair, Edunvalvontafoorumi (Chair of the Advisory Board)

Emilia Korkea-aho, Professor of European Law and Legislative Studies, University of Eastern Finland (1st Vice Chair of the Advisory Board)

Sami Demirbas, Senior Specialist, Department for Democracy and Public Law, Ministry of Justice (2nd Vice Chair of the Advisory Board)

Toni Ahva, Head of Public Affairs, Finnish Olympic Committee

Jonna Carlson, Oversight Manager, National Audit Office of Finland

Sonja Finér, Executive Director, Finnwatch ry

Jarno Forssell, CEO, ProCom – Viestinnän ammattilaiset ry

Marika Hakkarainen, Head of Finnish Stakeholder Relations & Corporate Affairs, Stora Enso Oyj

Eevi Heikkinen, Head of Public Affairs, Kreab Ltd

Niko Jakobsson, Secretary General, Finnish Bar Association

Ilari Kallio Principal, Chief Policy Adviser, Finnish Commerce Federation

Jussi Kekkonen, Senior Partner, Miltton

Ulla Kiuru, Senior Advisor, Finnish Federation for Social Affairs and Health SOSTE

Jyrki Konola, Director, Central Organisation of Finnish Trade Unions SAK

Johanna Korpi, Director of Legislative Affairs, Ministry of the Environment

Leena Kristeri, Head of Legal, Central Union of Agricultural Producers and Forestry Owners MTK

Juuso Luomala, Financial and Administrative Director, Finnish National Youth Council Allianssi

Karol Mattila, Head of Government Relations, Nokia

Rosa Meriläinen, Secretary General, Central Organization for Finnish Culture and Arts Associations KULTA ry

Timo Moilanen, Senior Ministerial Adviser, Financial Affairs, Public Governance Department, Ministry of Finance

Vesa Muttilainen, Chief of Research, Police University College

Ilmari Nalbantoglu, Director of Advocacy, Fingo

Salla Nazarenko, International Affairs Specialist, Union of Journalists in Finland

Heidi Nummela, Director of Human Resources and Administration, Ministry of Economic Affairs and Employment

Mikko Nygård, Director of Finance and Administration, Ministry of Transport and Communications

Lauri Pakkanen, Senior Advisor, Confederation of Finnish Construction Industries RT

Janne Pelkonen, Manager, Public Advocacy, Finnish Pension Alliance TELA

Ilkka Penttinen Fouto, Chair of the Board, Transparency International Finland

Pertti Rauhio, Administrative Director, Parliamentary Office

Tommi Toivola, Director, Confederation of Finnish Industries

Tiina Toivonen, Legislative Affairs Manager, Suomen Yrittäjät

Jose Valanta, Director of Customer Relations, Association of Finnish Local and Regional Authorities

Juho Vesa, Academy Research Fellow, University of Helsinki
The Secretary of the Advisory Board is Ines Gullichsen, Senior Auditor at the National Audit Office.